Building Your Own Hydraulic Anodized Press Is A Trend
Posted by DABPRESS TEAM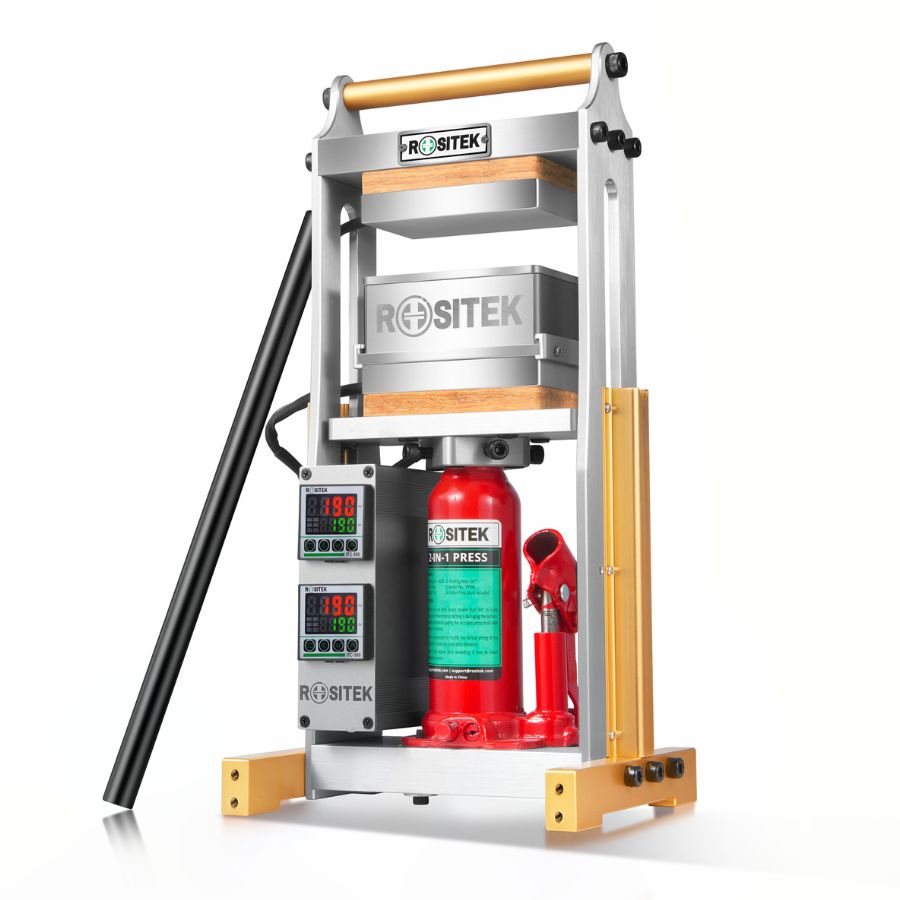 Building Your Own Hydraulic Anodized Press Is A Trend
Rosin Press is a new product that has been introduced in the market and it's progressing so fast due to its quality and popularity. It's essentially used for extraction through heat and pressure. It has two heated plates that are pressed down onto each other to facilitate extraction. Major advancements have been made in the anodized rosin press technology and the evolving techniques surrounding its production; have led to its rapid growth.
Rosin presses have come a long way and are now created commercially using refined processes and precisely crafted pneumatic and hydraulic presses.
Why the need to build own Hydraulic Anodized Rosin Presses
- Companies should build their own hydraulic presses as they are in a position to incorporate cutting-edge technology with the latest and greatest parts to ensure consistency and reliability wide across.
- Building your own hydraulic press is cheaper and more professional. This is due to the high acquisition and shipping costs. A lot of money is used in the purchase of these presses hence being a far way better option. Professional desk hydraulic rosin press goes for about $15 You can acquire the anodized rosin press kit for about $399, and the 20-ton H frames press for $150 respectively. It costs relatively less in terms of the material used for pressing. The main objective here is to save on costs.
- The creation of high caliber hydraulic rosin presses are built to last with great durability. These rosin presses will be built with relentless attention to craftsmanship and safety as well as value in their approach to customer service.
They are precisely measured with high-quality heat plates which is a big factor in the quality of the rosin presses. This prevents degradation and overexposure to heat, resulting in a quality product.
- Even pressure distribution and controlled plate press speed. A hydraulic rosin press has the ability to provide measured and evenly distributed pressure. Speed also is a key important factor. If the speed is too fast then the rosin press will blow out while if they pressed slowly it will result in overexposure to the heat plates leading to degradation.
- Adherence to safety standards and best practices. Production of high-quality hydraulic rosin presses results in minimal risk out of rosin pressing. This comes in handy as they have built-in safety features and fail-safes to prevent any accidents from happening. Thus being safer than the pneumatic rosin press
A lot of detail is going to be taken into consideration for a quality hydraulic rosin press. Buying cheap rosin presses may hurt the extraction process in the long run due to a lack of quality craftsmanship. Quality, well-crafted hydraulic anodized rosin press makes pressing a breeze making it easier to maintain a dependable product.
Having this into consideration the presses built by the parent company are set apart from the rest due to technological advancements that are engineered out of necessity. It is undeniably the best option for companies to build their own hydraulic rosin press. It's quickly gaining in popularity, resulting in the most exciting nonsolvent products on the market. There is a growing trend in consumer interest thus the Rosin revolution is here and is here to stay.
Caged Press Plates Kits
3x5" Heated Platens | dp-rp35s | 10-12 ton h-frame hydraulic press recommended
3x7" Heated Platens | dp-rp37 | 12-20 ton h-frame hydraulic press recommended
5.5x7" Heated Platens | dp-rp557 | 20-30 ton h-frame hydraulic press recommended
Uncaged Press Plates Kits
3x3" Heated Platens | dp-rp33 | 6-ton a-frame hydraulic press recommended
3x5" Heated Platens | dp-rp35 | 12-20 ton hydraulic press recommended
4x7" Heated Platens | dp-rp47 | 12-20 ton hydraulic press recommended 
Collection 2019
Sale 70% Off
Title for image