Electric Quartz Enail/Dnail Dab Kits ( Amazon Review )
Posted by DABPRESS TEAM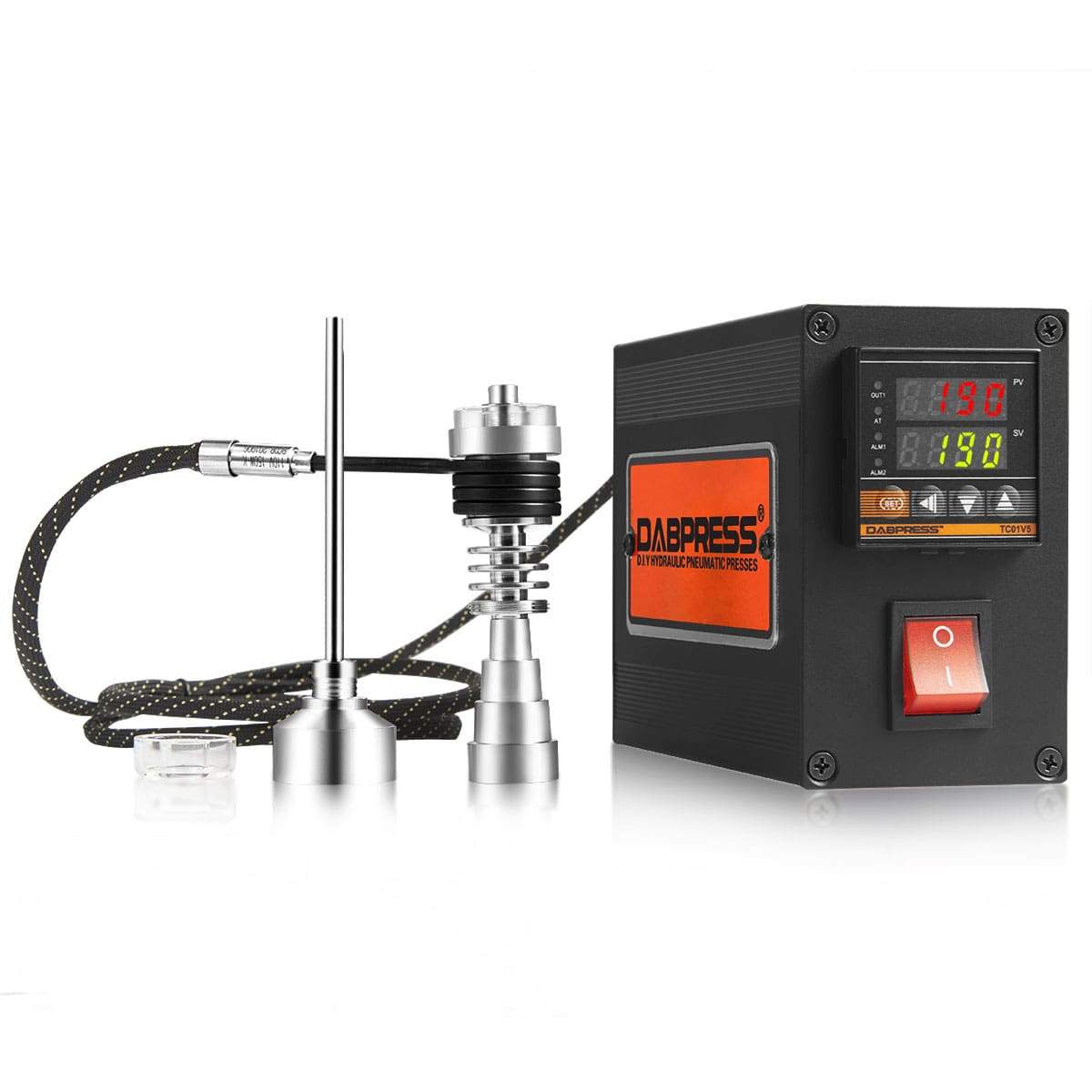 Electric Quartz Enail/Dnail Dab Kits ( Amazon Review )
Dabpress offer two kinds of tabletop dab kits - Complete titanium enail kit and hybrid quartz & titanium enail kit.
Reviews on Amazon:
Reviewed in the United States on January 9, 2020
I really love this enail! Dabpress has been really good to me, I have one of their presses and a couple of accessories and this fits in with them perfectly. It has the same controls as my press and a similar box design. My only complaints I have are specific to me and they are pretty minimal. I have an 8.5 in rig and the titanium nail just didn't fit it properly. The joint is a 14mm and it was like the middle of the taper of the 14mm and it was not too steady until it got dirty. It was also almost as tall as the rig and uncomfortably close to your face, I did get some dabs on my forehead while using the top cap at least once.

The nail does work very well though and the carb cap feels really nice with it. Dab tool also works well. None of those issues I had make me regret this or would stop me from buying again. I did swap the nail out for a quartz banger from Yo Dabba Dabba with their Banger Carb Cap and now it's perfect, I couldn't be happier with my rig now.
.
Reviewed in the United States on February 5, 2020
Es un producto de alta calidad igual que el resto de los productos dabpress, estoy muy satisfecho con el precio, tiempos de entrega y con el excelente servicio al cliente.
Reviewed in the United States on February 24, 2020
Temps warm quickly. Easy to set up and easy to use. Everything seems to be good quality as well


Collection 2019
Sale 70% Off
Title for image