Kief, Dry Sift, Trim, Bubble Hash Rosin Press
Posted by DABPRESS TEAM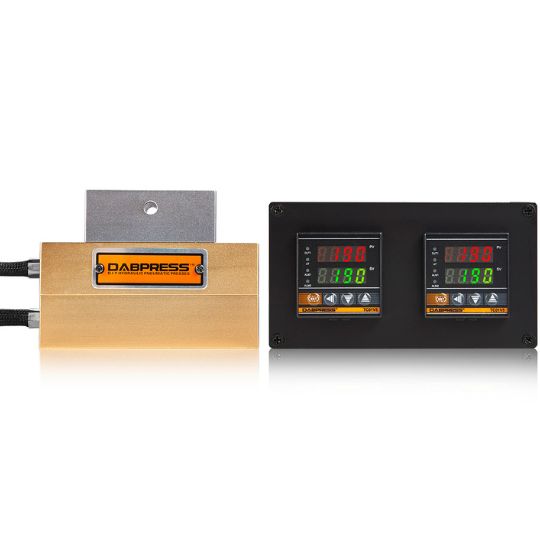 Kief | Dry Sift | Trim | Bubble Hash - Rosin Press
- Kief Rosin Press
- Dry Sift Rosin Press 
- Bubble Hash Rosin Press 
Opt 1: If You Have Enough Space for Rosin Extraction, Build A Rosin Press Is A Better Choice.
How to Maximize Rosin Yield in Pressing Kief | Dry Sift | Trim | Bubble Hash | Sugar Leaves?
- Heat - Accurate Temp Detected from Your Rosin Press 
- Pressure - Ideal Pressure of Force with A Hydraulic Press 
- Rosin Mold - Prepress Your Material Before Pressing
- Rosin Bags - Suitable Micron Rosin Filter to Get Pure Rosin Oil
How to Get Ideal Yield in Pressing Flower Rosin, Trim, Bubble Hash, Sugar Trim, or Leaves to Get High Yield?
Kief, Dry Sift, Trim, Bubble Hash Rosin Press
What Temperature Should I Press My Rosin at
What to Do With Those Pressed Pucks After the Rosin Extraction 
Set up A Hydraulic Rosin Press with anodized rosin press plates with Dabpress Plates
- 3x7 Rosin Cage Kit - Build A Rosin Press 
- 4x7 Rosin Press Plates Kit - Build A Rosin Press 
- 4x7 Rosin Plates | Paired with 20-Ton Hydraulic Press 
- 3x7 Rosin Cage Kit  | Paired with 20-Ton Hydraulic Press  
Note: Procure A 20 Ton Hydraulic Rosin Press with Both of them to Maximize High Yield 

Opt 2: All-in-One Hydraulic Rosin Press Well Suited to Squish Cannabis Extraction at Home


- 3x5 Sized Anodized Rosin Plates
- Above 6 Ton Pressure 
- Accurate Temp Delivered
- Affordable Price and Great Aftersale
Collection 2019
Sale 70% Off
Title for image