Dabpress 6-ton Rosin Press Review
Posted by DABPRESS TECHNOLOGIES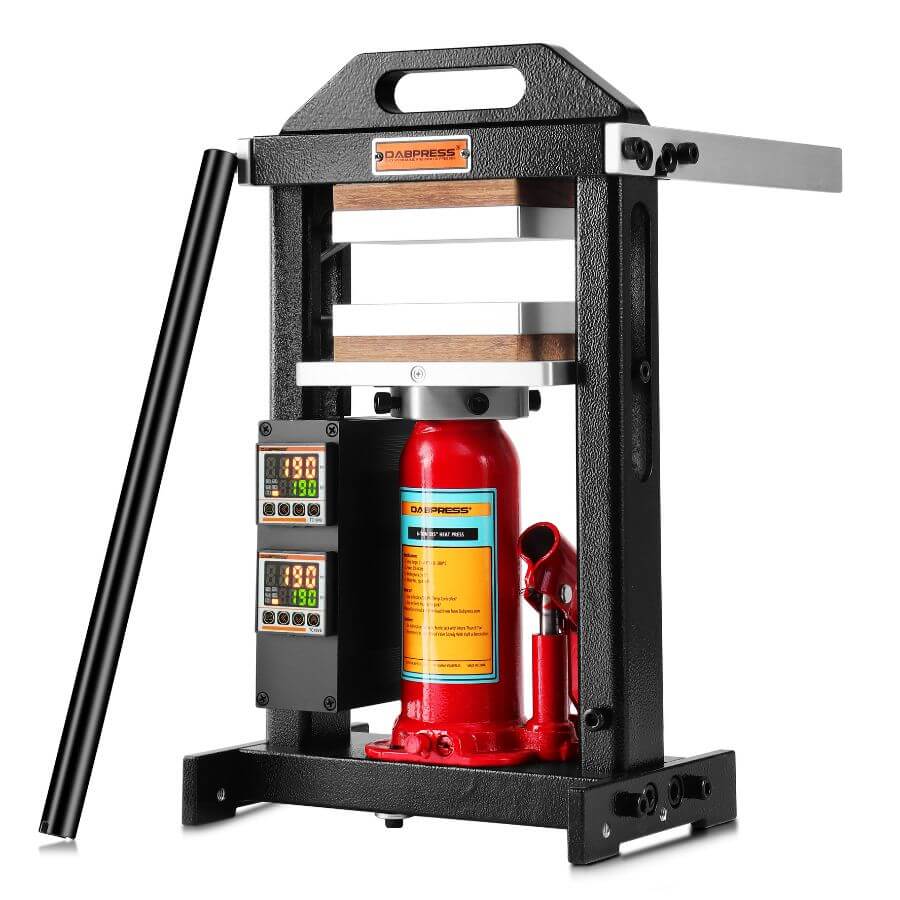 Dabpress 6-ton Rosin Press Review
I've had my 6-ton Dabpress now for a month and figured I'd share my experience with it. I actually found out about Dabpress from this sub and with all the people recommending it, I made my order direct from their site from their Canadian warehouse.
Two of the biggest reasons that drew me to the 6-ton were the price (under $500) and the fact that its a fully built press. Many people around here will recommend building your own, but I'm not handy at all and live in a condo with limited space. The size of the 6-ton is quite compact, which is perfect for me. But don't let its small size fool ya, the plates are large enough to squish quite a bit at a time.
I found the unit to be really sturdy.. the box was heavy when I got it. It seems really well built. There is a slight wobble, but at this price, its nothing a coaster can't fix.
I've squashed a couple of ounces with it so far, some of which I've posted here. Here is some rosin I've made with it: Chocolatina and Gorilla Bomb ...really love the look of that Gorilla Bomb, like a blonde taffy. It was squished at 180f, so it handles the low temp well with a great yield. Of course, yield depends on your starting product though.
I have yet to use the Driptech feature, though it's pretty cool as I like my rosin to get away from the plates as soon as possible for nicer looking end product.
In terms of pressure, there's more than enough. I even ripped my parchment paper the first couple of times. But I've managed to figure out the right pressure for max yield and no blowouts. There is no PSI gauge with the 6 ton, but I didn't find it necessary as I go by feel which works well for me. If you are dead set on measuring PSI, then their 10-ton option works with a gauge.
Finally, their customer service was great, answered my questions quickly. Also, shipping was super fast as it came within a day or two of ordering. I highly recommend this press to anyone who doesn't want to build their own and wants the best price possible. If y'all have questions about this press, hit me up in the comments. Cheers!
Check out Original Post on Reddit - Read Here
Collection 2019
Sale 70% Off
Title for image