Guarantee and Warranty of Dab Press Products
Posted by DABPRESS TEAM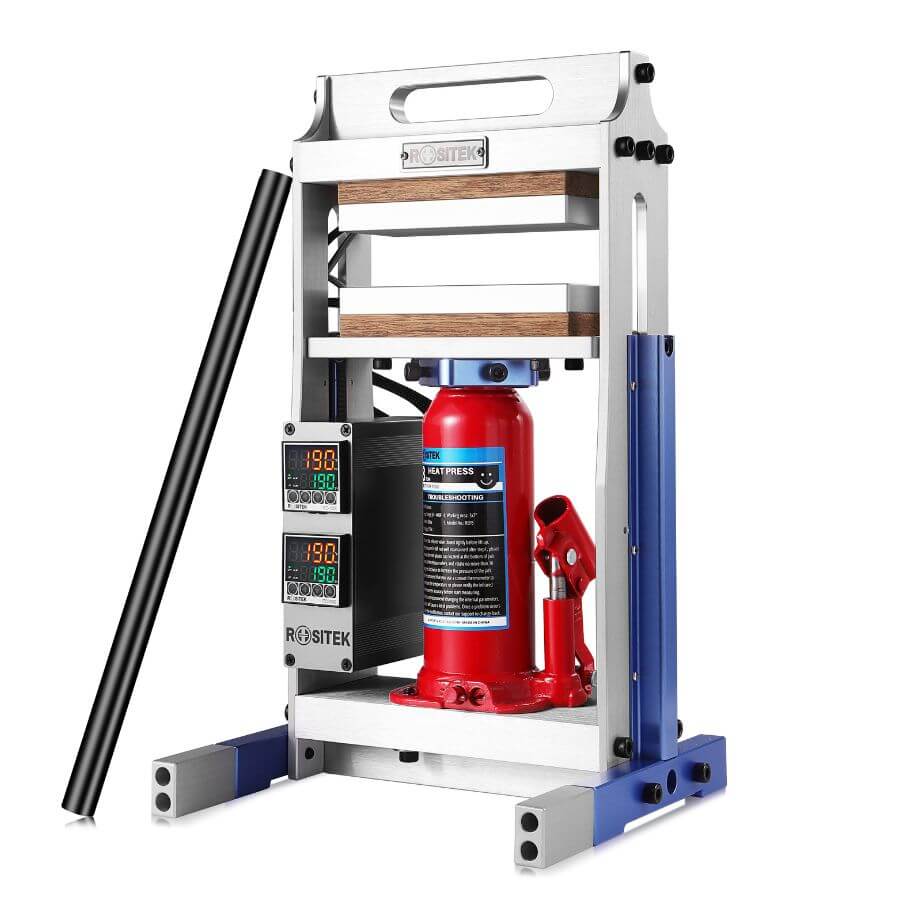 Guarantee and Warranty of Dab Press Products
Dabpress  AIO Rosin Press Kit & Rosin Press Plates Kit
- Rosin plates, cage, and frames & mount are made of 6061 aluminum, metal, stainless steel, and nickel-plated springs. It will never break if used with underrated tonnage ( less than 20 tons) and not get rusty in proper use.
They are solid and sturdy, and will last for years!
- For heat insulation, we suggest you choose solid wood plank (recommend approx 3x3″ the wood plank) to place between the top platen of the caged cube and hydraulic ram. But please be reminded that the wood plank isn't needed except for long-pressing efforts of one hour or more.
- Point the hydraulic ram at the center of the top platen or align the bottom platen and top platen before starting to work.
- To prevent accidental sliding of the rosin plates, please put the silicon mat between the bamboo plank and hydraulic working table for your safety. We've considered attaching a silicon mat in the future.
Dabpress PID Temp Controllers' Box
- Rosin temp controller box is made of aluminum housing, stainless steel heating rods, relays, sensor, and switches. You'll see the heating rod and sensor are separated to deliver and detect accurate temperature.
- We have abandoned the benefits E-nail/XLR 5-pin compatibility offers to provide the most durable Rosin Temp Controller Box.  Due to the design of temp controller boxes utilizing an XLR connector, the connector could be damaged much easier than ours.
- Usually, you'll put the temp controller box on top of a hydraulic shop press.  It is a high risk that it may drop down to the floor accidentally. So please secure it on the hydraulic shop press if you could.
Notice before Use:
- Non-Waterproof
- Do Not Power On the Rosin Control Box When the Heating Rod Is Still in the - Air, Only Do It When It's Inserted into Plates Replacement of Rosin 
Warranty: 
- 1 Year Warranty for the Springs, Plate, Frame, and cage.
- 1 Year Warranty for the PID Temp Controller Box.
- After the Warranty Period Expires, You Just Pay 50% to Get A  New Temp Controller Box.
- After the Warranty Period Expires, You Just Pay 50% to Get A Hydraulic - Cylinder to Be Paired with dp-hr10t35v
Notice:
- We don't sell our rosin control box individually unless you bought a rosin press kit from us.
- Usually, American customers could get a new replacement temp controller box from our American warehouse. 
- You need to provide us with your order number, telephone number, and advice from which platform you made the purchase.
- You have to pay shipping costs if it has been more than 90 days since the date of shipping for a new replacement temp controller box.
- You need to send us the video & picture [ temp controller box doesn't work ] to help us improve quality.
- You can get free parts of the temp controller box if you want to fix it by yourself.
The warranty stands if you purchase your kit from our official website or our Amazon store.
- Email us to get a promo code before you order.
Collection 2019
Sale 70% Off
Title for image