I Would Like to Upgrade Dabpress Rosin Press, Is This possible and Which Parts Would I Need?
Posted by DABPRESS OWNER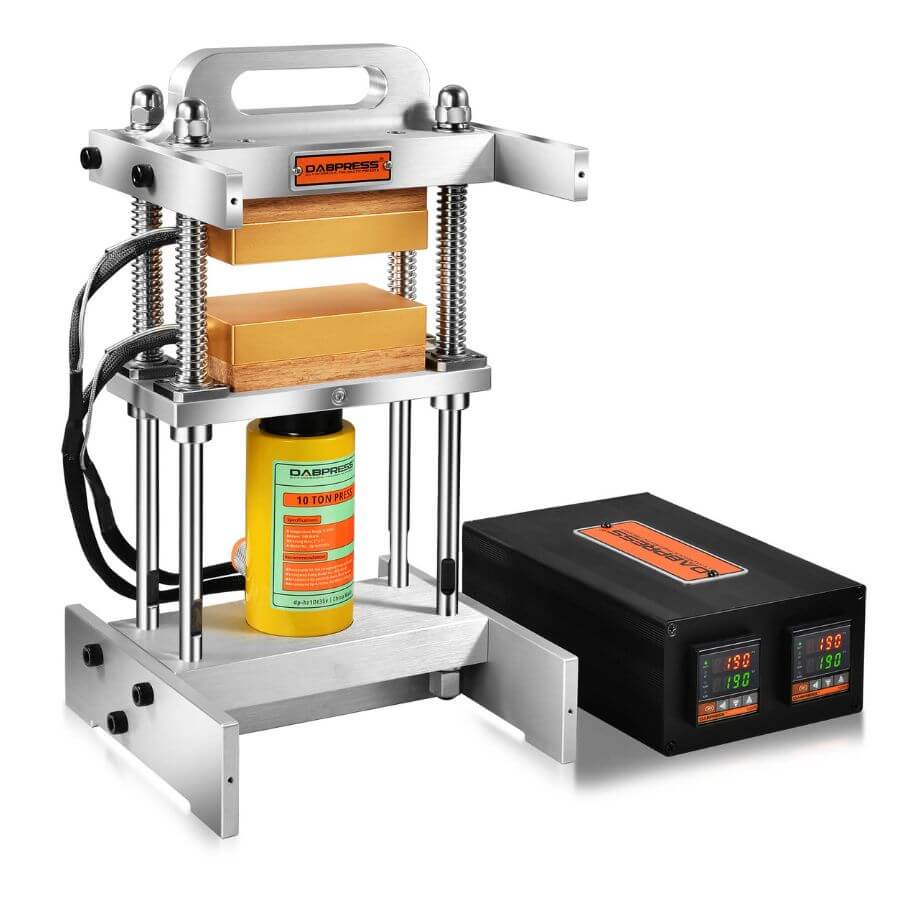 I Would Like to Upgrade Dabpress Rosin Press, Is This possible and Which Parts Would I Need?
In principle, we do not recommend customers to change the product configuration without authorization, because it will cause unpredictable risks.
In regards to replacing the hydraulics in the heat press machine, there are some factors that limit your choices.
1. The upgraded tonnage cannot exceed 2 tons of the rated tonnage. Otherwise it will bring you great risks in the process of pressing or damage the equipment.
2. Hydraulic cylinder or bottle jack height must be approx the same size as the original jack (please check it out from product page or feel free to contact us), and also be center mounted for alignment to the base.
Caution:
- The bottle jack rosin press is transformed into a hydraulic cylinder heat press, this behavior is absolutely prohibited. Generally speaking, the tonnage of hydraulic cylinder heat press that the frame can bear is actually higher than what we declared, because only a strong frame can ensure safe operation. If the frame cannot bear the pressure exceeding the rated pressure, it is extremely easy to be destroyed, but the tonnage of bottle jack styled rosin press is very close to the retated tonnage, so please don't replace the jack with a hydraulic cylinder ensure safe process.
- 
Some DIY fabricating may be required on your part if a hydraulic cylinder is used instead of a bottle jack, as the bottle jacks have a large base and a cylinder would require a collar mount on the base to hold it in position.Most of the air hydraulic bottle jack's have an extended height which would exceed the minimum height requirement, as well as they are usually rated at 12 tons minimum which would not be compatible with your heat press machine's frame.
In summary, we strongly recommend not to replace the bottle jack with a cylinder. certianly, we have the full range for your choice!
Best regards,
Dabpress Team  
Collection 2019
Sale 70% Off
Title for image