What To Consider When Buying The Best Rosin Press
Posted by DABPRESS TEAM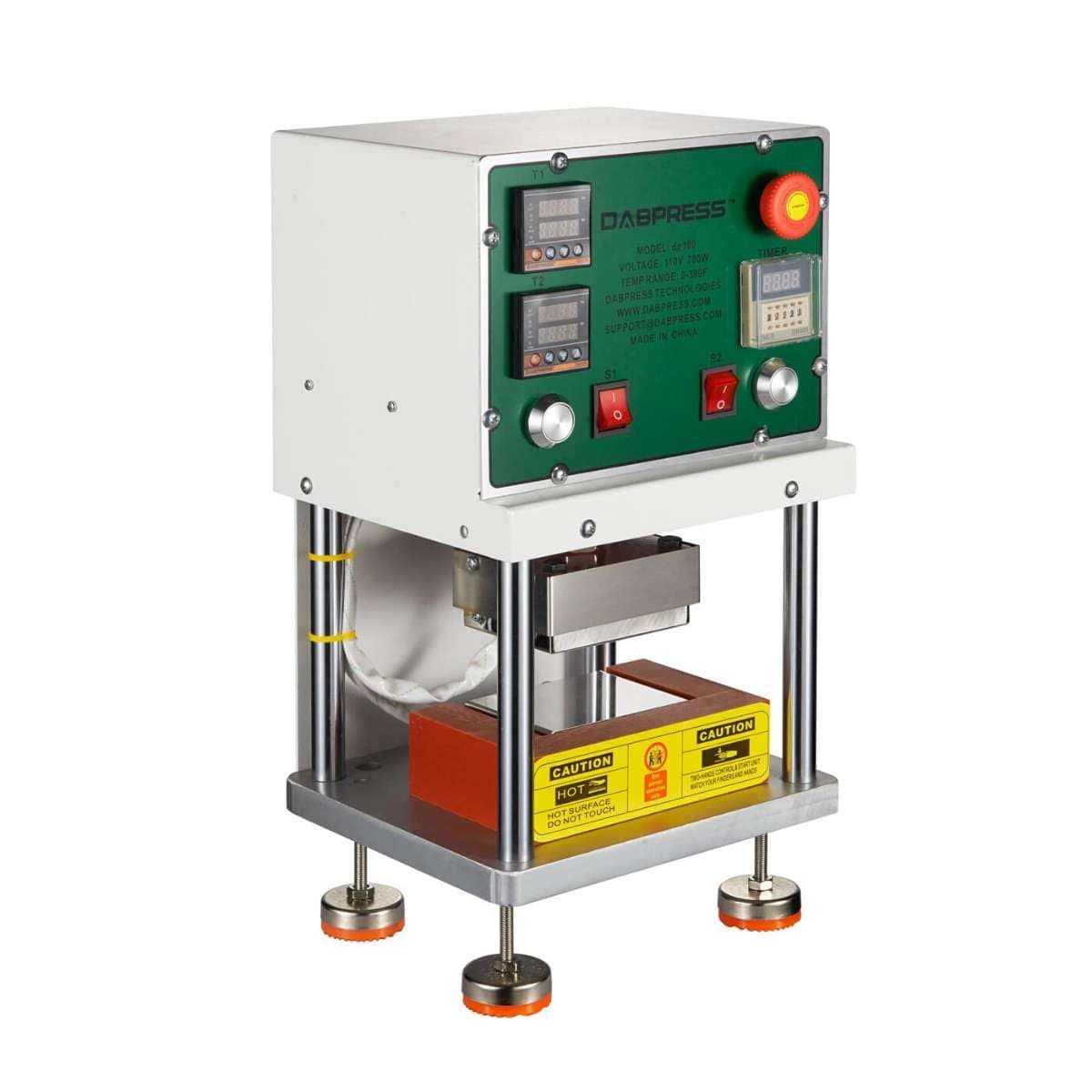 What To Consider When Buying The Best Rosin Press
Model No.:dp100
Unit Price: $599
Features:

 Dual Heating Plates and Solid Stainless Steel Machine Backbone

 Food Grade Stainless Steel Cover for Aluminum Heat Plates

 Digital PID Temperature Control

 Adjustable Pressure and Downstroke Speed

 Added Bakelite Working Range for Heat Insulation
A rosin press is a techy but practical alternative to extracting resin from plant materials, and definitely worth checking into if you're big into rosin extraction since the quality can't be beaten when compared with low-tech methods like hair straighteners. So what to consider when buying the best rosin press?
The first thing to ask yourself is, Do I really need a rosin press? If you're extracting resin regularly or even for a small business, then the answer is most definitely yes. Especially if you care about quality. Not only is the rosin higher in quality when extracted from a press, but you also waste less material, which is better for your bottom line if you intend to make a profit.
Consider your needs when buying a rosin press. For home use, simpler devices are the way to go. With rosin presses in general, there is a sort of quality over quantity thing happening. That may change when technology, methods, and manufacturing improve, but as of now, a lot of the most well-liked presses tend to have smaller yields.
That said, if you're going to be doing a lot of pressing, a larger press with a higher PSI, capable of larger yields might be the way to go. But depending on a variety of factors, the resin, on balance, might be lower in quality upon extraction.
Because of this quality vs. quantity thing, it's super important to go with the press that meets your needs. After all, if you live alone and you're a coffee-lover, you're not going to buy a coffee maker designed for use in a diner, are you? No, you're going to buy a smaller coffee maker that's better designed to fit your tastes.
Speaking of tastes/needs, consider doing a lot of research before you buying the best rosin press. Don't fall into the hype. Make an informed decision.
Collection 2019
Sale 70% Off
Title for image